UVD ROBOTS REVOLUTIONIZING DISINFECTION
IMPROVE PATIENT SAFETY
Healthcare Associated Infections (HAIs) are a significant and increasing problem in the global healthcare sector. Each year millions of patients are infected and thousands of patients die due to infections acquired during hospitalisation. Furthermore, HAIs generate a massive financial implications.
Read more
ENHANCED CLEANING ROUTINES
The UVD Robot® is used as part of the regular cleaning cycle, and aims at preventing and reducing the spread of infectious diseases, viruses, bacteria, and other types of harmful organic micro-organisms in the environment by breaking down their DNA-structure. The robot is safe, reliable and eliminates human error. Furthermore, it is user friendly and is designed to be operated by every-day cleaning staff.
Read more
WHY WE DO WHAT WE DO
UVD Robots® philosophy is centered around integrating proven UV-C germicidal industrial solutions with advanced robot technologies creating innovative products helping the healthcare industry.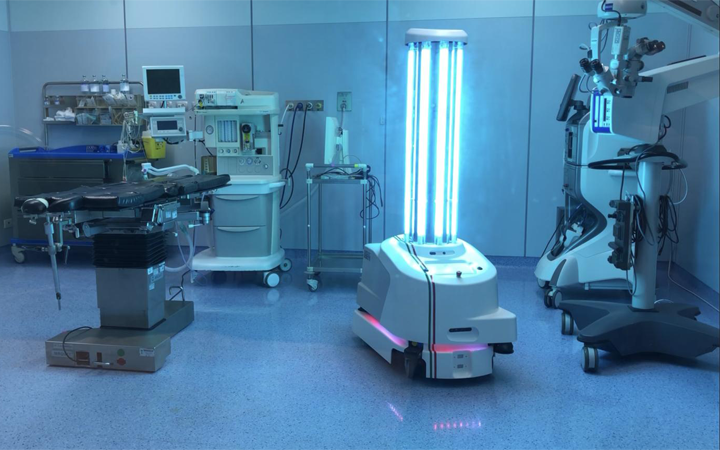 ITALIAN HOSPITALS
The Italian hospital chain is among a surging number of businesses rushing to adopt innovative technology to combat the coronavirus. The hospitals haven't had any nurses, doctors or patients with coronavirus since we started to use the UVD Robots®.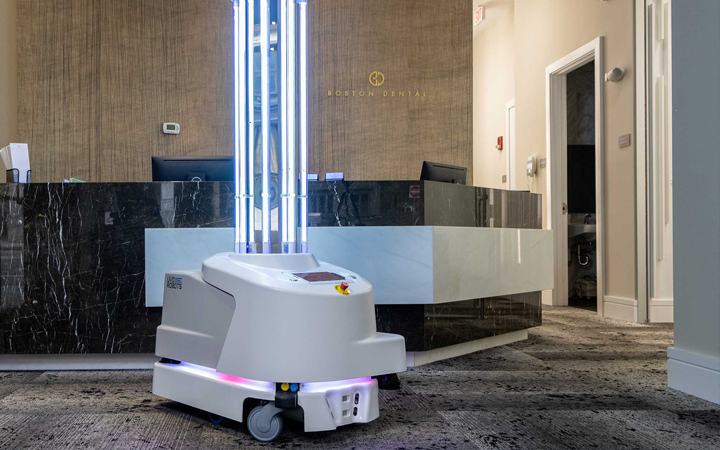 BOSTON DENTAL
As the first dental clinic in the world to utilize these autonomous UVD Robots®, Boston Dental are providing a protected state-of-the-art experience for all of our patients while ensuring peace of mind during the Covid-19 pandemic.
HEALTHCARE
UVD Robots® used at Hospitals





















NON HEALTHCARE
UVD Robots® used in Pharma Life Science,
Airports & Transport, Schools & Institutions, Industry