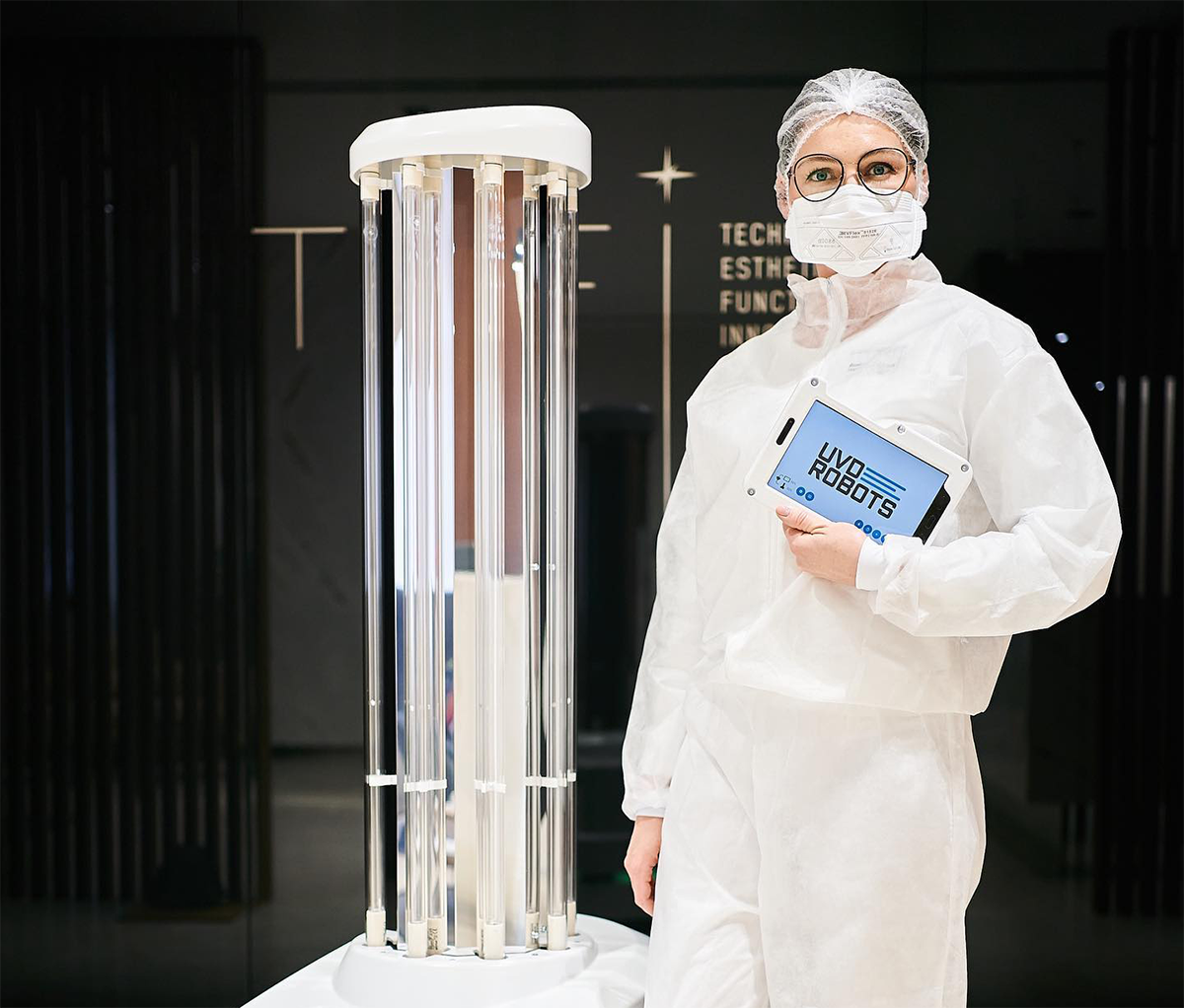 Documentation
Access elaborate documents on the UVD Robots and explore how the UV light robots have elevated the environmental hygiene and levels of disinfection in advanced studies.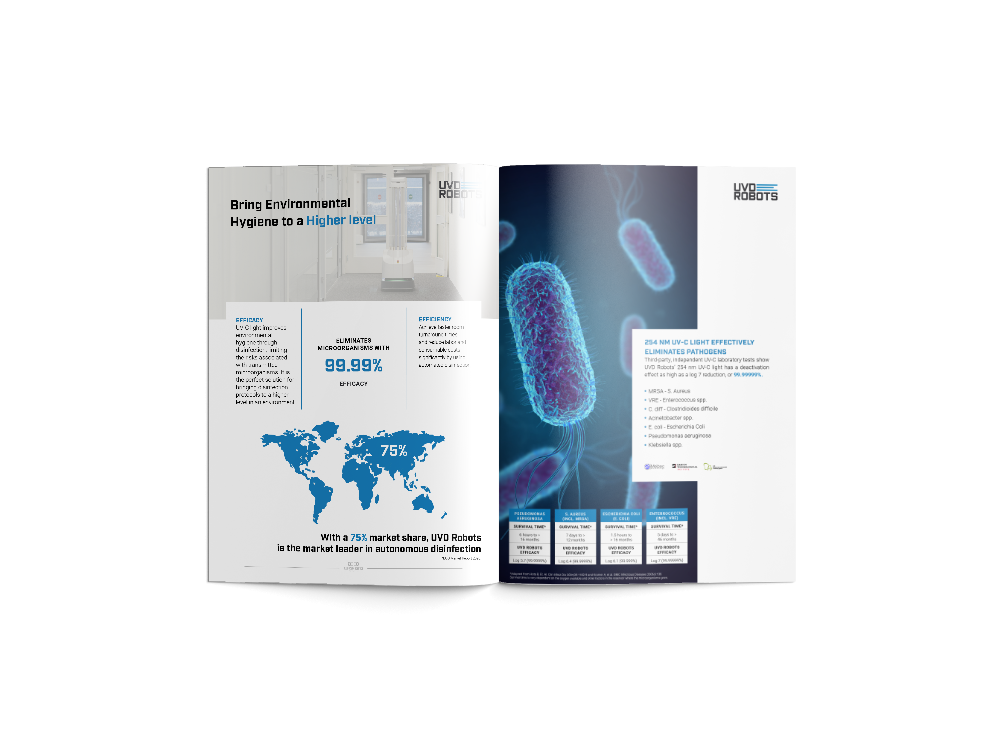 Download brochure
UVD Robots is the world's leading provider of autonomous, self-driving, disinfection robots that use the germicidal qualities of UV-C irradiation.

Download the brochure to learn why healthcare institutions across six continents deploy UVD Robots in their daily sanitation practices.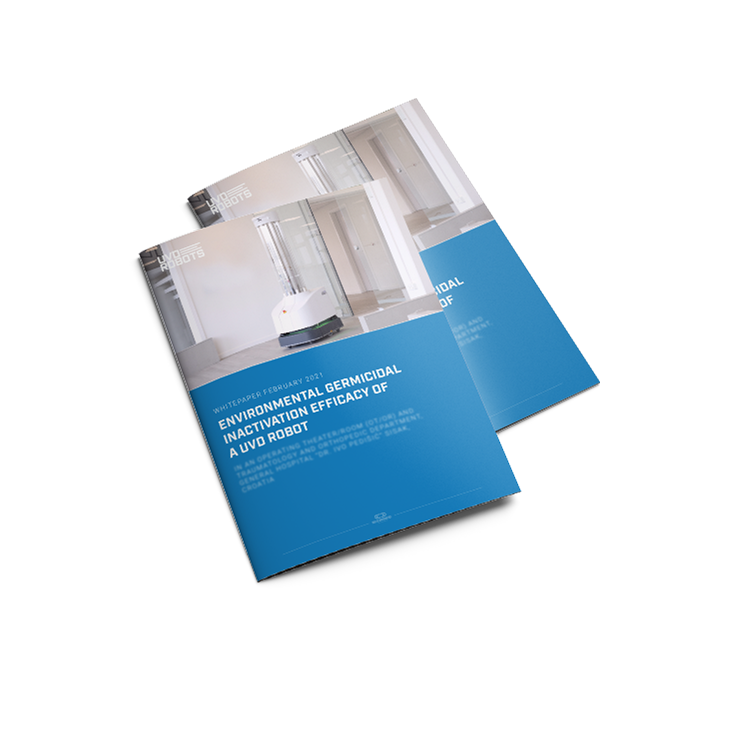 Download publication
Download the publication on the environmental germicidal inactivation efficacy of a UVD Robot.

Learn how UVD Robots categorically enhanced the manual cleaning procedure - elevating the environmental hygiene and levels of the disinfection.